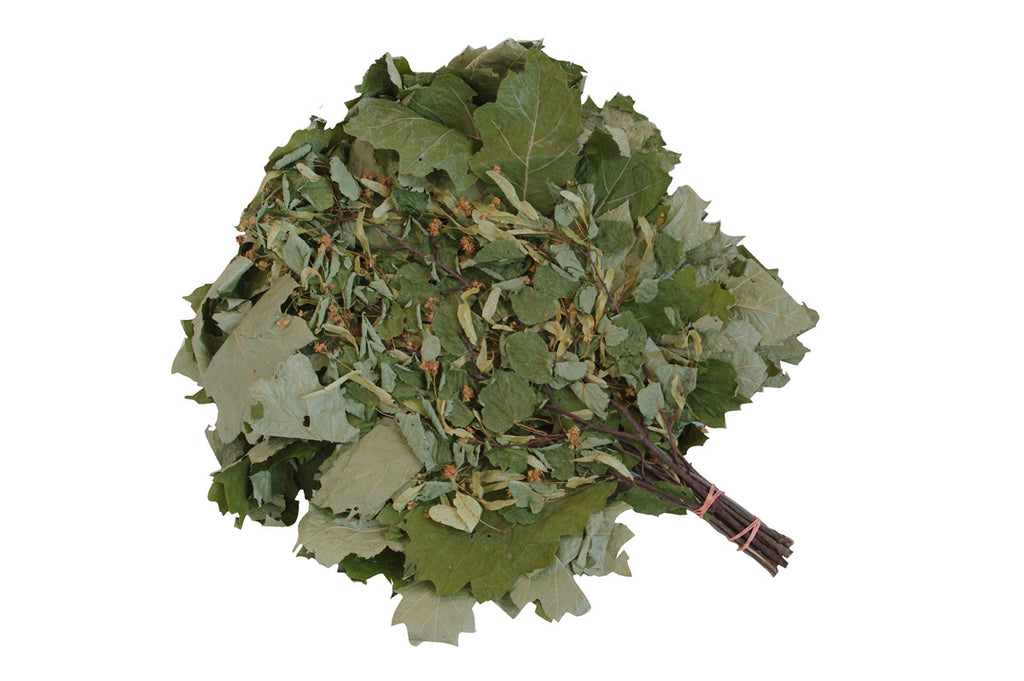 Red Oak and Linden Sauna Whisk
---
Red Oak and Linden Sauna Whisk combines properties of both red oak and linden (lime-tree) whisks.
Red Oak sauna whisk is especially suitable for people with oily skin. Oak whisk will make it elastic and smooth. Oak leaves have powerful anti-inflammatory effect and help reduce blood pressure. Oak essences calm the nervous system after intense mental and physical activity.
Linden (lime-tree) sauna whisk helps to relieve headache and has soft diuretic effect. Linden leaves fasten sweating and have calming and anti-fever action.
See instructions on how to prepare a sauna whisk before using it in the sauna.
---
Share this Product
---
More from this collection